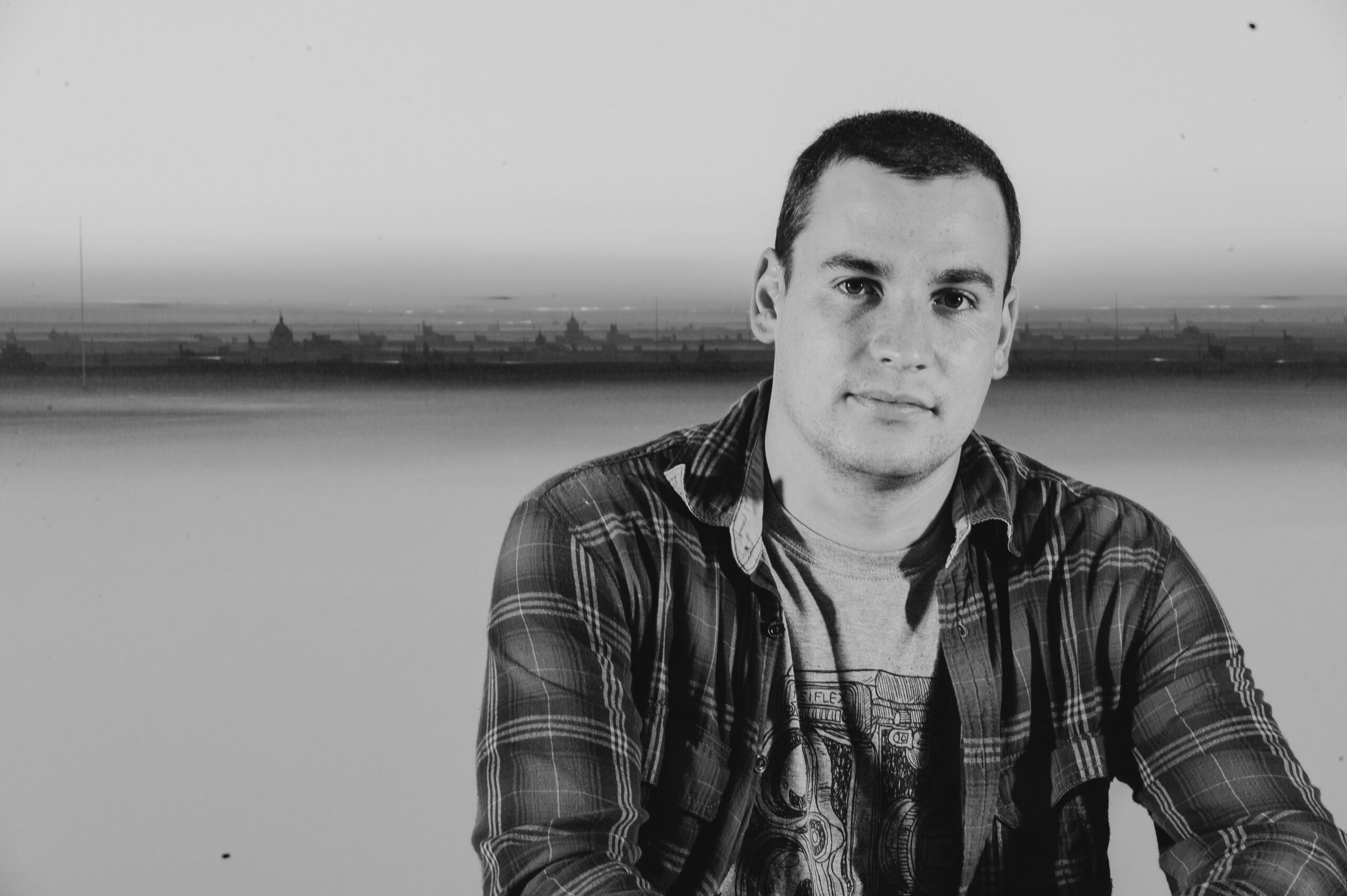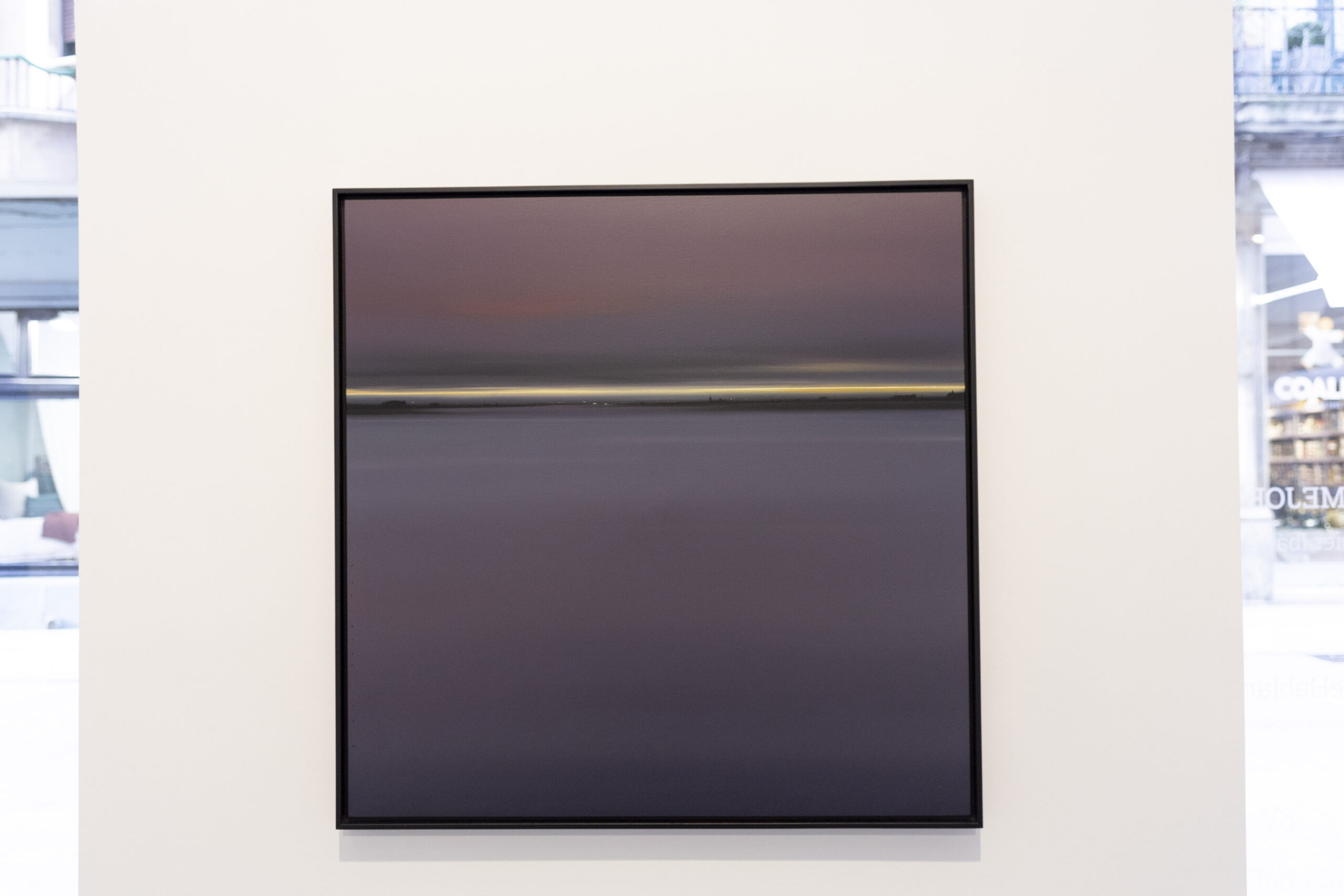 "Juego de equilibrio"
Line. Line. Line. Pulse. Line. Line. Line. Pulse. Line. Line. Line. Far. Close.
Like a screen of vital signs in which we can only see an inert horizon from a distance and when we get closer we find cracks of life. Pulse, rooftops, antennas, cities. From total abstraction to surprise, to detail. From the far to the near, paradox: distance and closeness. By far a line, a still life of air. In the approach a new work, totally different. We are back at home, in the middle of a city. From no city and from all cities. The pictorial abstraction and the mental abstraction that make us travel where we want to and not where we should.
Painting that in a game of balances invites us to imagine from afar and from near. With distance he confronts us with nothingness, with the difficulty of admitting our smallness in an infinite, sublime world. "Can I bear this emptiness?" Asks the stunned spectator. But the same painting rescues him, the closeness to the work saves him. "You are in a city, although I won't tell you which one." The viewer breathes and feels even more alive. At peace with himself. The satisfaction of feeling comforted, alive.
Diego Benéitez is synonymous with vitality. In the middle of the mist, flashes, small lighthouses and tracks that take us back to port. To home. No matter how lost it is, however far one sees it, the distance that seemed to sink us disappears and relieves us. Monochrome, nuanced and blurred spaces. On the one hand, mists that blind but wet the face and remind us that we are still here. On the other, sunsets, last lights that set the sky on fire, warm and comfort.
This sample is the result of the conjunction of Benéitez and Bea Villamarín, vitality for dark times, lights in the middle of the night and suns burning not to burn.
Zamora, February 2021.
Visit
"Juego de equilibrio"
ADDRESS
Calle San Antonio, 5
33201 – Gijón, Asturias