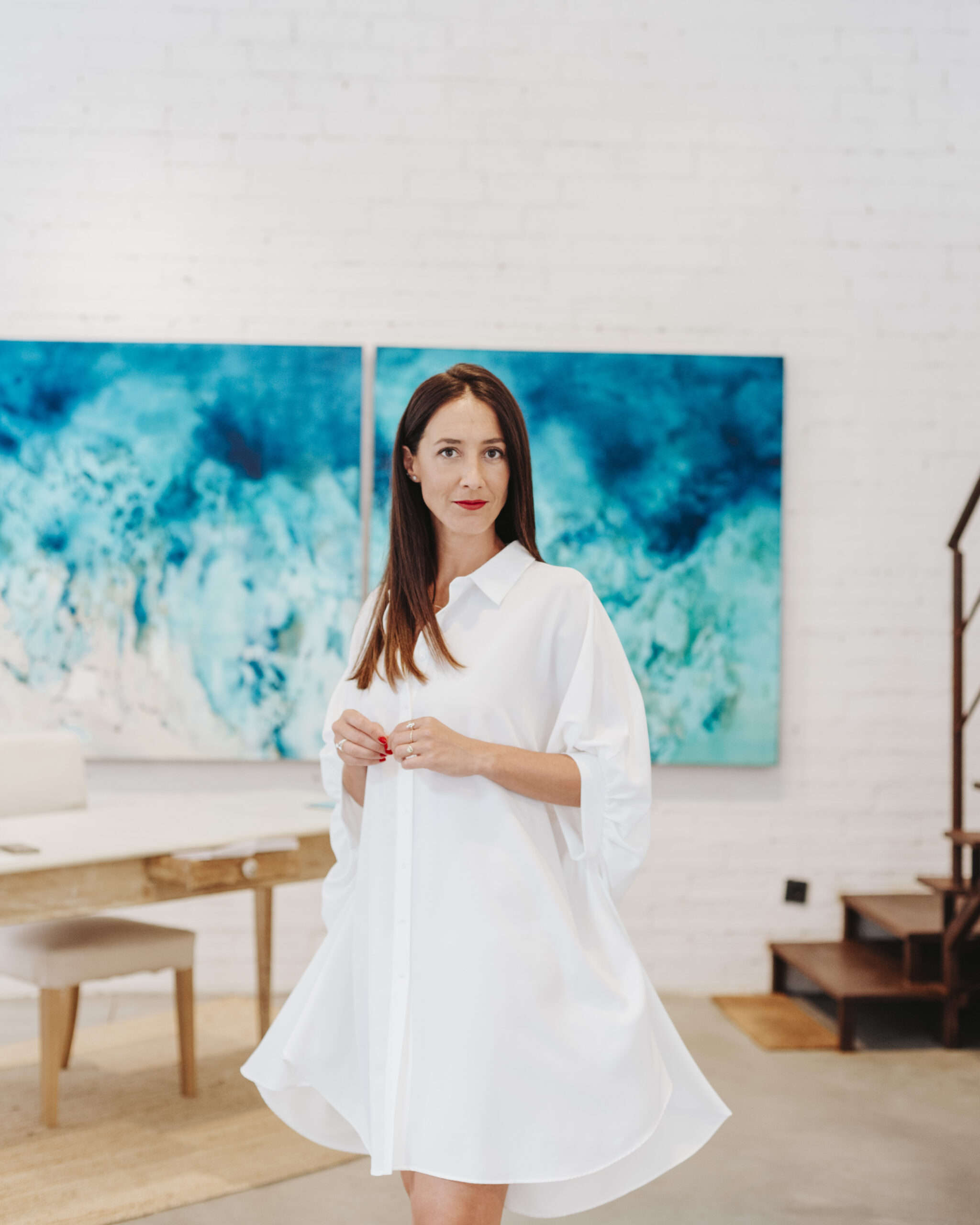 ART HAPPENED
Bea has been saying it from the very first day: "If people are scared, we aren´t doing our job well".
When she opened her own space in 2015, she knew from her own experience that it isn´t easy to get people in through the door. The idea that art galleries are only places for art connoisseurs and that only those select few can collect, still clouds our judgement, but she was insistent in beating down those ideas like you would an annoying fly. To share her vision of this world – the passion, the business, the lifestyle – without either getting bored or boring anyone. And this vocation of wanting to reach everyone, four and a half years on, can be seen. It can be seen in the frank way she treats people, in the exhibition area and above all in the family of artists she has been able to get aboard. Approachable, honest, sensitive. Young creators with bright futures and different visions (the dreamlike scenes of Mónica Subidé, the animal portraits of Daniel Sueiras), risky (those absurd but at the same time astonishing concepts of Martin de Lucas) and prodigiously executed (the unappealable drawing of Carlos Tárdez) ; there´s also a place for veteran maestros  like Alejandro Quincoces who has mastered a way of seeing things or the National Photography Award winner Manuel Vilariño. An extremely high level of quality in their work, an unmistakable individual style and the acknowledgement of both the critics and the public, bring all of them together. Another thing they have in common is that rare virtue of being able to captivate with the first glance, because art, just like love, doesn´t rub along too well with logic. There doesn't have to be an explanation for everything we like or things that make us excited – and that, coming from me, someone who lives his life explaining and mulling over things, – becausea collector, above all else, is a human being who falls in love.

It´s difficult to imagine this little corner of Gijón without the light from those incredibly high windows – windows that speak, that invite those who are terribly shy to come inside-, impossible to cross over the doorstep without prying into what Bea has brought us this month. All around the gallery, the city has also grown. The crossroads of San Antonio and La Merced isn´t just a transit point to get to more interesting parts of the city : it´s now a settlement in itself, a place that is full of premises to stop infront of, to enjoy the culture and gastronomy. Bea puts art at the centre of everything. Many people pass by the gallery to say hello to old and new friends, and when there are inaugurations, the gallery turns into a place of encounters and reunions. If you see a lot of people inside, it´s probably because there is an artist telling their story, guiding the people around their new exhibition and answering questions. The meetings finish with an aperitif and a chat, everyone sitting around in a circle, talking about their things. Not everything in life is what it seems, so perfect, so right, and those seemingly perfect things don't always make us happy: the daily displays of affection, an honest comment, a joke in an atmosphere of trust really make us happy. Many who had never been across the door of an art gallery before now know that no one is asked for their ID card on entering, and that we all have something to show and something else to learn. Here affection is cultivated and it flourishes in an atmosphere surrounded by paintings and sculptures, of beauty, and the simple fact that this happens is one of Bea Villamarin´s major successes.
Life doesn´t stand still. White Nights go by, National and International Fairs interrupt the gallery´s daily life with the same punctuality as the seasons. New talents arrive; others, such as Dani, Bea´s right-hand man and forever a small part of the gallery´s soul, leave an unforgettable mark before launching into new adventures. We have all changed and improved, some of us in touch with others, under Bea Villamarin´s roof. It´s the proof that when what we touch is transformed and we are transformed by it, boom, art happens. Without fear.
                                                                      Alejandro Basteiro, August 2019
ADDRESS
Calle San Antonio, 5
33201 – Gijón, Asturias