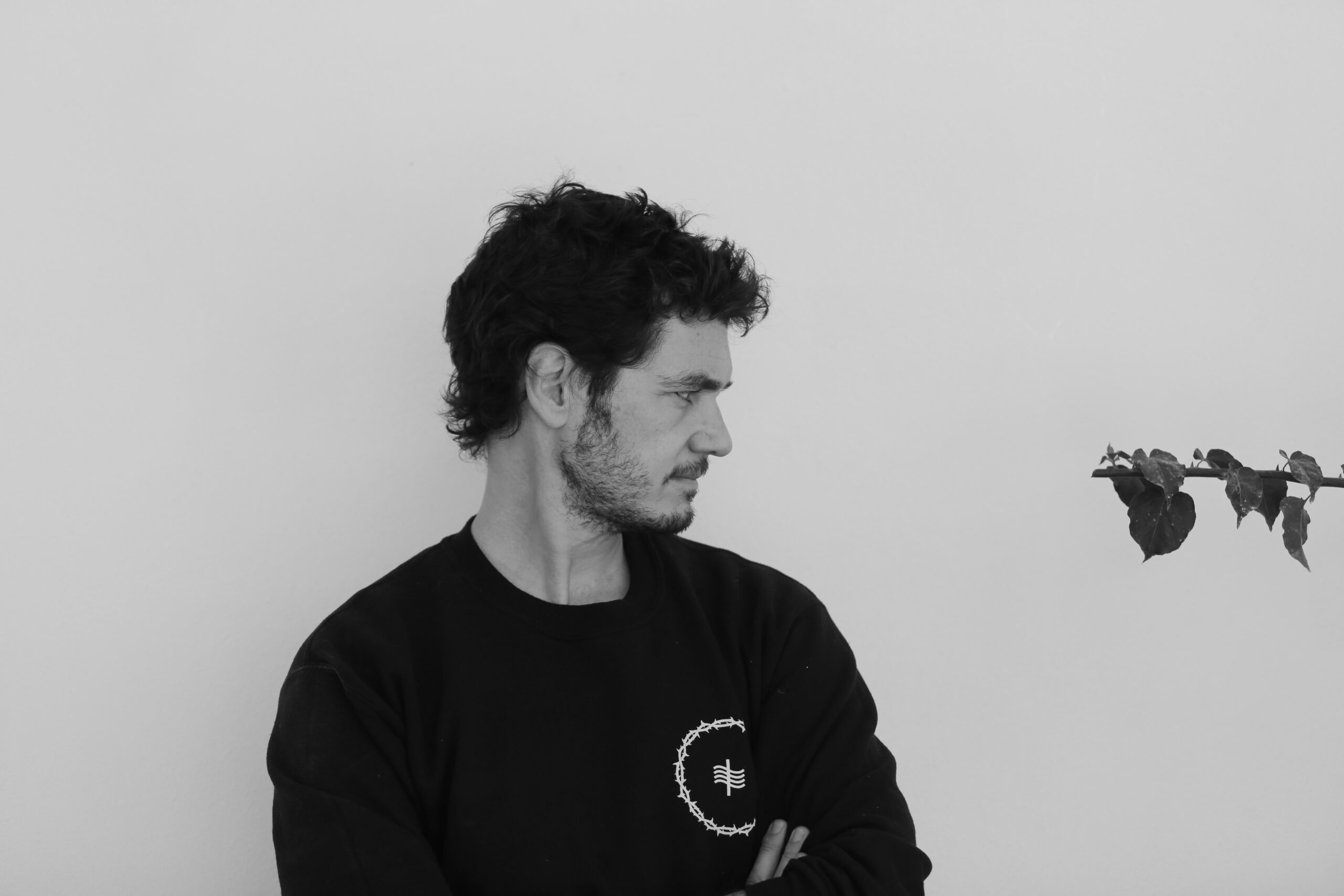 "Mensaje en el muro"
Carlos Tárdez returns, but never repeats. His work is constantly evolving and this new exhibition is proof of that.
"Message on the wall" demonstrates how, what until now could have been considered the secondary element of his works, the background, now acquires all the protagonism. The figure/ground scheme that Tárdez has always worked so well on and that, without the need to hide it, is a faithful heir to Velázquez's paintings, has gone through different stages over the years. There were times when the background framed the figure making it stand out; others in which what he wanted was to instill a feeling of loneliness, or even of abyss; and there have also been times when, from being a realistic background full of lights and nuances, it became a practically abstract background. It was as if Tárdez wanted to tell us that the background, which had always been in a logical background, was now looking for its deserved protagonism.
In the new works of Carlos Tárdez, the wall shares space, meaning and message with the figure. Our eyes immediately go to that spray paint, to that graffiti that raises many questions: is it really painted on the painting?, what is it trying to tell us?, why does the artist make spray paint coexist with oil in a same work?
And it is that, in reality, the work of Carlos Tárdez has always been full of contrasts and now, he intends to share with us the artist's reflections on the simulated three-dimensionality in figurative painting, making us understand that, in some way, what is truly real in the works presented in this exhibition is precisely the spray and its messages on the wall.
Beatriz Villamarin
Visit
"Mensaje en el muro"
Activity subsidized by the Municipal Foundation for Culture, Education and Popular University of the Gijón City Council.

ADDRESS
Calle San Antonio, 5
33201 – Gijón, Asturias